Incontinence Products: Don't Be Embarrassed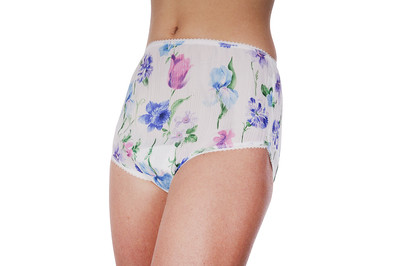 Admitting to incontinence is never as easy as it sounds. There are social stigmas to deal with, personal embarrassment and a fear that people will start treating you differently. As a result, many who suffer from incontinence prefer to keep it secret even though by doing so they may be shutting themselves off from a solution. At Independence we understand how difficult it can be to deal with incontinence on a daily basis and we can provide a wealth of products designed to help make your life better, more enjoyable and more secure.

Around 10 million women live with incontinence and with some big name TV people such as Loose Women and ex EastEnders star Nadia Sawalha and the lovely Carole Smilie opening up about their struggles with incontinence, we thought it was high time that we highlighted how Independence can help. It's so prevalent, that we even have an entire section on our site dedicated to helping you cope better.
Causes of Incontinence
The potential causes of incontinence are many and include:
Damage to the sphincter muscles during childbirth or prostate treatment.
Stress incontinence aggravated by low oestrogen levels.
Irritable bowel syndrome, Crohn's disease or ulcerative colitis.
Nerve damage due to injury, diabetes or multiple sclerosis.
Many conditions will respond to treatment while others may prove to be more troublesome but you won't know whether your condition is treatable unless you open up and discuss it with your doctor.
Making a Bad Situation Better
While we wholeheartedly encourage anyone suffering from incontinence to discuss possible solutions with their doctor, we also understand that remedies can take time to take hold and you still need to live your life in the meantime. You'll be glad to find out that we offer a full complement of incontinence-related products that will have you back up on your feet and re-engaged with life including:
Discrete disposable safety pants for her and him.
A variety of insert pads for men and women.
Washable bed and chair accessories.
Disposable urine bags.
Mattress protectors and much more.
Remember: any emotional or quality of life issues imposed on you by your incontinence will only be aggravated by trying to keep your condition quiet. Isolating oneself instead of treating oneself has never been an effective way of resolving vexing health problems. By discussing your condition with your doctor and putting our easy-to-use products to work in your daily life, you can turn the corner on incontinence and make a bad situation considerably better.
There is no shame in suffering a medical condition; any medical condition. It's part of the human experience. An equally important part of the human experience is embracing life as it comes and not letting setbacks dictate who you are or what you do. If you suffer from incontinence don't put up walls around yourself, put our discrete, high-quality daily living aids to work and live life to the full.
If you'd like to discuss any of the incontinence products we offer, please call us on 01353 667722 and speak to one of our advisors; you can be assured of a knowledgeable and totally confidential chat.